Les contrées des âmes errantes
Mis en ligne le 02/18/2020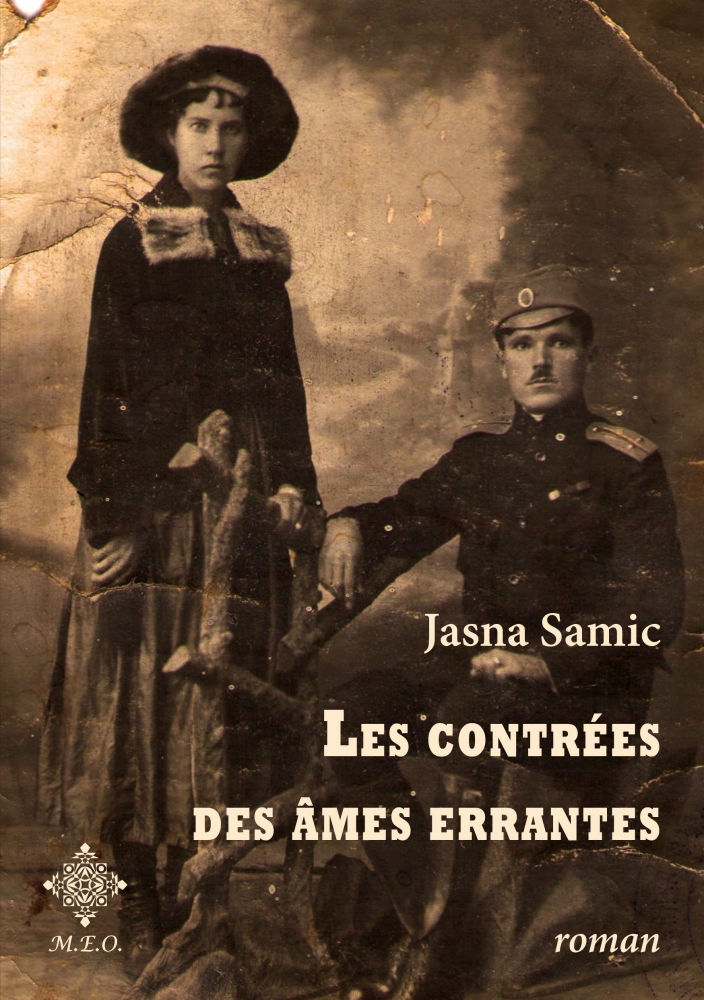 Description du titre
In their modest Paris apartment coveted by the promoters, Lena sees Alyosha get drunk every night and obsessively obsessively look at his family documents. This once brilliant computer scientist, one of the most elegant men in Sarajevo, is undermined by his eternal interrogation: did his father, whom he did not know, roll convoys of death before disappearing in 1945 ?
Through three diaries of Alyocha's ascendants, that of his Babushka Liza - a Russian who knew Tolstoy and escaped Bolshevism to Bosnia -, that of his mother Irina and that of his Omama Grete – emigrated from Vienna to Sarajevo –, Lena tells the family saga of her first ex-husband, remained a lover then re-married to escape the war... Crossing wanderings mingled with her own – Sarajevo, Istanbul, London, New York and especially Paris – driven by her love for art and a fierce thirst for independence, in constant quest for authenticity, confronting against the winds and tides the ubiquitous apparatchiks, the devious males, the literary impostors, the Parisian snobs, the Islamist fundamentalists at last…
Date de parution
2 mai 2019
Langue d'origine
Français
Auteur(s)
Samic, Jasna
Born in Sarajevo, Jasna Samic lives in Paris. Specialist of Eastern Languages, Literatures and Civilizations, she taught at the Universities of Sarajevo and Strasbourg, was associate research director at CNRS, collaborated on France Culture and Radio France International. Choosen for the "Stendhal Missions" program, she currently directs the magazine "Književna Sehara", published in Serbo-croatian, English and French. She is also a translater and documentary filmmaker.
She writes in French and Bosnian (Serbo-Croatian).
Her work includes texts (including scientists) on Sufism and history of the Balkans, essays, novels, short stories, poetry and theater (she staged in Paris and Sarajevo)
Following the publication of "Portrait of Balthazar" (Gauchez-Philippot Price) and her stance against the rise of Wahhabi in BiH, Jasna Samic was violently attacked by the Bosnian fundamentalists, who are calling for a fatwa against her. She regularly receives death threats and was adopted by the International PEN Club as a writer in danger.
Droits cédés (types de droits et territoires)
Droits de traduction papier et numériques.
Tous pays sauf Croatie, Serbie, Bosnie-Herzégovine, Monténégro.

Les autres annonces de Monde-Edition-Ouverture