Mis en ligne le 04/15/2020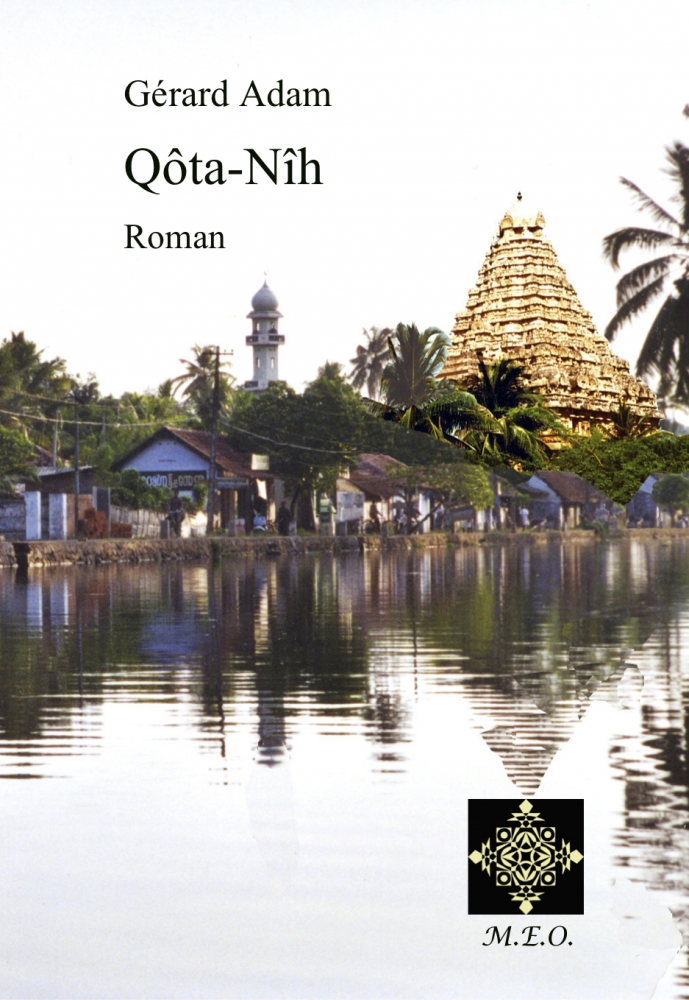 Description du titre
Qôta-Nîh, "The Contry of waters". An original civilization founded by mythical twins has long coexisted in syncretism with two imported religions. It became an island paradise for wealthy tourists before being devastated by the fundamentalist epidemic that infects the world.
On steep slopes at the foot of cliffs fled survivors of crazy murders that poisoned the waters of the lagoon. Among them, Deïrnér, chief of therapists and spiritual referent of qôtanér people. Deïrnér, who switches in dreams what he dares no more to consider as a meditation. Deïnér is kidnapped with the young woman who will become her disciple to caring for the leader of "fanatics" who found refuge in caves.
Far from there, in the West, Bruno drags a golden youth in college Law, frequents low company in a shabby pub, makes fun on anybody that crosses its path. Until the day when love strikes. Until the day when an attack instigated by fundamentalists takes him in a black swirl.
Link between the two, Jean, disillusioned philosopher, friend of the first and uncle of the second. Jean came to end his life and find serenity in Qôta-Nîh, heaven on earth where he lived his childhood. His notebooks teach us all about Qôta-Nîh, its language, its culture, its founding legend, his forced march towards modernism and the events that have pushed into horror. The fate of John may have determined that of Qôta-Nîh, in "Gôn", this matrix of universes, where everything comes from and everything returns
Date de parution
1 sept. 2009
Langue d'origine
Français
Auteur(s)
Gérard Adam
Belgian writer and former military doctor involved in humanitarian operations in Africa and in Bosnia, Gérard Adam has published about twenty novels and collections of short stories. He got the price AT&T and the price Emma Martin, and was nominated for several other awards. Qôta-Nih was nominated for the "Gros sel" prize.
Droits cédés (types de droits et territoires)
Droits de traduction tous pays.

Les autres annonces de Monde-Edition-Ouverture